Young Saim Ayub "learns a lot with Babar, Sammy"
Karachi: Peshawar At Zalmi's Left-handed hitter Saim Ayub said on Wednesday he was learning a lot under skipper Babar Azam and head coach Darren Sammy, adding that he wanted to become a winning player for his side in the ongoing eighth edition of the Pakistan Super League (PSL).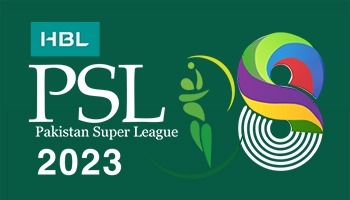 In an interview with Geo News, the young hitter said: "My goal is to become a winning player for my team. I will try to score as many points as possible and win games for the team."
Saim said that as a youngster, whenever he had questions about what to do in a storyline, he always got help from the seniors. He added that everything he learned from the Peshawar Zalmi camp and the three games he played, he would apply it to the games to come.
Speaking of Babar's influence on his growth, Saim says he is very helpful to young people.
Asked about improving his chances of being called up to the national team after a strong PSL performance, Saim said: "Playing for the Pakistani team is everyone's dream, mine too. Currently, I'm focused on the PSL, I don't think beyond that. I'm the process, I'll play when I get the chance."
With a quick shot of fifty in Peshawar Zalmi's clash with Multan Sultans on February 17, Saim caught the attention of cricket fans nationwide. The left-handed hitter scored 53 runs on 37 balls with a brilliant and innovative stroke game.
Peshawar Zalmi have won two of their three games and will be aiming to secure their third when they face Islamabad United in their fourth game at the National Bank Cricket Arena in Karachi today.