White House press secretary slips up and calls Biden 'President Obama'
White House press secretary Karine Jean-Pierre slipped up during a Thursday press briefing, accidentally calling President Biden "President Obama."
Jean-Pierre's slip came as she made announcements at the top of the briefing, sparking a wave of laughter and surprise in the press.
"So today, as you all saw just about an hour ago, President Obama announced this – Pardon me, President Biden!" Jean-Pierre said as reporters cried out in surprise. "Woah! Ahem, that's news. I know, we're going backwards, not forwards. We have to go forward."
She then announced the appointment of "President Biden" as head of the World Bank.
BIDEN TO GET YEARLY PHYSICAL, AS FORMER OBAMA DOC CONCERNED FOR POTUS' HEALTH: 'HE'S NOT A YOUNG 80'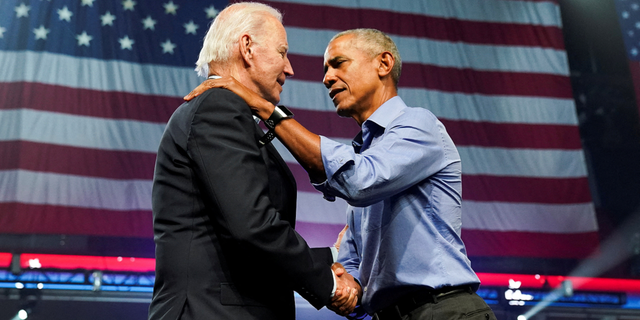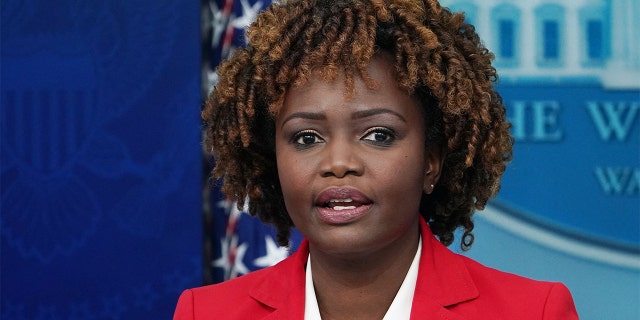 OBAMA ETHICS CHIEF BLASTS BIDEN'S 'INEXCUSABLE NEGLIGENCE OF THE MOST FUNDAMENTAL SECURITY PROTOCOLS'
The mistake comes as rumors continue to swirl regarding Biden's 2024 plans. As the White House insists he "intends to run," many Democrats have expressed skepticism due to his age. Many expected Biden to make an announcement following his State of the Union address earlier this month, but nothing ever came.
Obama has defended Biden's sanity in the past, however, lambasting his own former White House doctor when he criticized Biden's performance.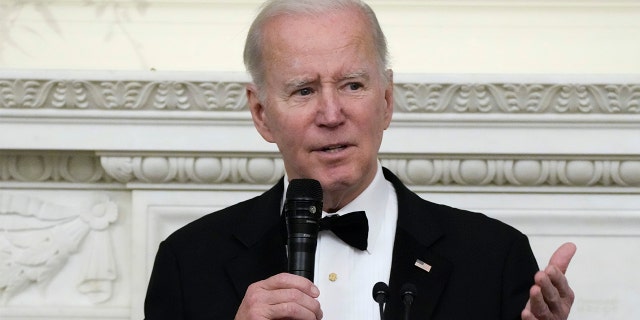 Biden admitted in October that questions about his age were "totally legitimate."
"I think it's a legitimate thing to be concerned about anyone's age, including my own. It's totally legitimate. But I think the best way to pass judgment is to, you know, looking at me. Am I slowing down? Am I – don't you have the same pace?" Biden said in an interview with MSNBC at the time.
CLICK HERE TO GET THE FOX NEWS APP
Biden is the oldest person to serve as president, and he will be nearly 82 on Election Day in 2024.