USOPC and NCAA collaborate to raise the profile of Paralympians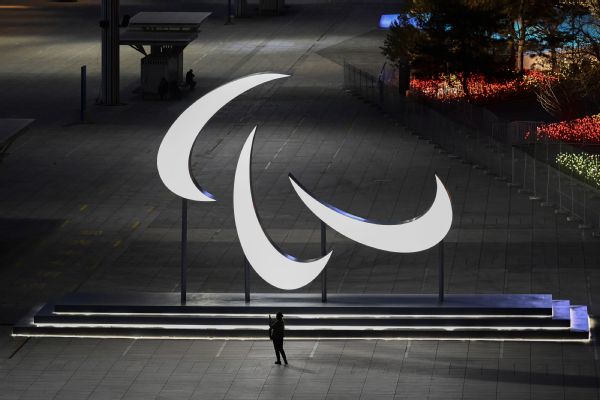 DENVER — The U.S. Olympic and Paralympic Committee and NCAA announced new programming on Thursday with the goal of using college sports metrics to increase visibility and possible paths to gold for Paralympians.
The organizations are planning a Wheelchair College All-Star event featuring the U.S. Paralympic Team in the Division II and III Women's Basketball Finals; a para-varsity 100-meter wheelchair title race at the Drake Relays for the Track; and the USTA College Wheelchair Championships as part of the NCAA Division I Tennis Championships.
Sarah Wilhelmi, USOPC's senior director of collegiate partnerships, said more than half of the 2021 U.S. Paralympic Team competed collegially at 76 schools in 14 sports. She said the aim was to bring Paralympic sports on the same path as women's sports, many of which were run by nursing or education schools before being incorporated into university sports departments.
"Women's sport really took off after schools connected to design a competitive path," Wilhelmi said. "In short, growth perpetuates growth, which we believe will benefit current and future adaptive sports athletes in our country."
The announcement comes less than a month after the Pac-12 introduced a first-of-its-kind policy that gives Paralympic athletes access to athletic department facilities and training at those conference schools in the purpose of continuing their training.
The ultimate goal, according to the Pac-12, is to help athletes train for the Paralympic Games and other elite Paralympic competitions.
The NCAA-USOPC initiative is another example of the growing partnership between the organizations, which last year established a para-college inclusion project to accompany other programs focused on college sports and the Olympics. About three-quarters of the last U.S. Summer Olympics team had ties to a college team.
"We are thrilled to see the progress of our first year working with the USOPC, as this work shines a light on the opportunities, the strength of partnerships and the importance of adaptive sports," said Jean Merrill, director of the Office of the inclusion of the NCAA.