Spurs' Summanen banned for 'successful deception' of referee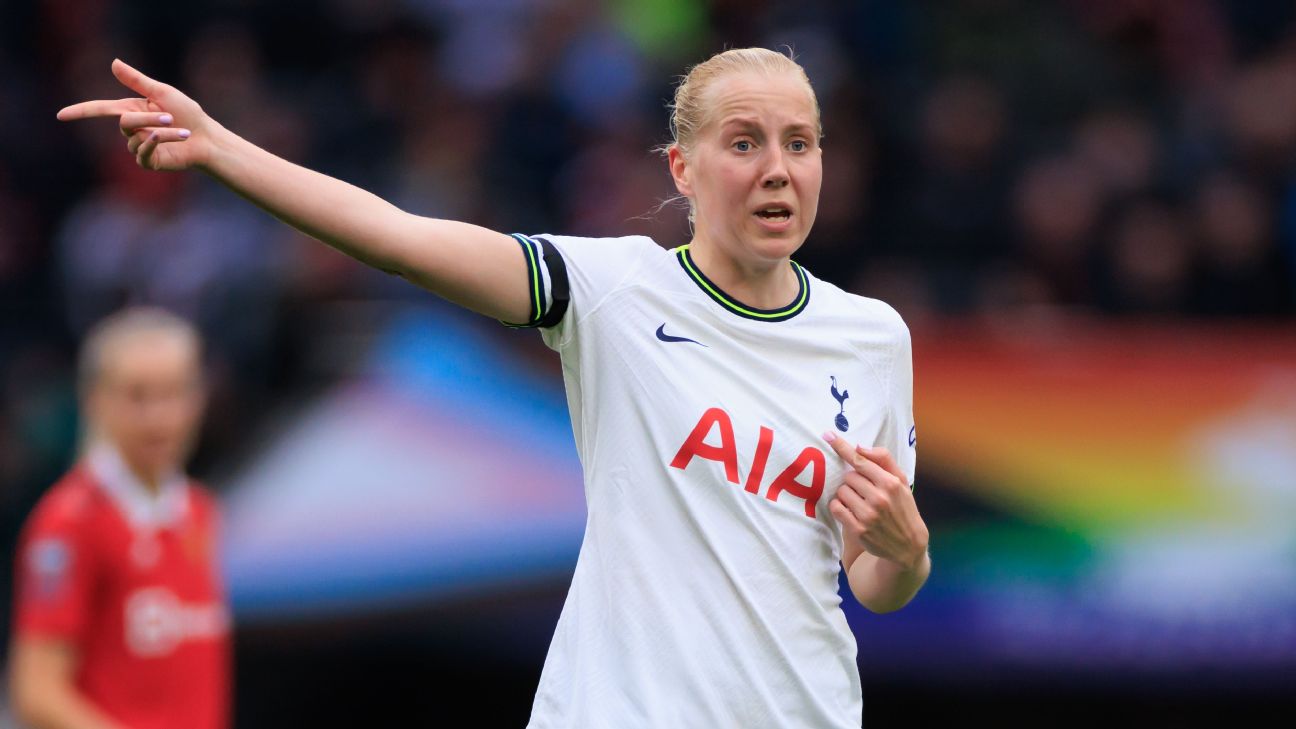 Tottenham midfielder Eveliina Summanen has been handed a two-match ban for "successfully deceiving a match official" after her role in Ella Toone's sending off.
England star Toone was shown a red card in Manchester United's 2-1 win at the Tottenham Hotspur Stadium after a confrontation with Summanen in the closing stages.
– Stream on ESPN+: LaLiga, Bundesliga, more (US)
However, the English Football Association (FA) overturned Toone's expulsion and subsequently banned Summanen for cheating on the referee, which the player denies.
The FA upheld the decision on Tuesday and released a statement that said: "Eveliina Summanen of Tottenham Hotspur Women has been suspended for two matches following her WSL match on Sunday 12 February against Manchester United Women.
"The midfielder has denied a charge of 'successful deception of a match official', which allegedly took place in the 80th minute and led to an opponent being sent off, and amounts to improper conduct.
"An independent regulatory commission confirmed the charge at a subsequent hearing and imposed a two-match ban on him. His written reasons will be published in due course."
– Welch: Man Utd, England star Zelem ready for anything
Speaking at his press conference on Wednesday, United manager Marc Skinner said he was happy with the FA's decision and was happy with Toone's availability.
"I'm absolutely delighted that the right decision has been made, whatever happens, the game is done, it's dusted off," he said. "Everything that's happened now has happened, but I'm glad Ella is available.
"Just to be very clear, we always talk about our actions and our responsibilities in our actions, everything will always be about education for our players and that's our responsibility within that.
"But the right decision was made and it was confirmed by the FA and by an advisory board, so for us he felt it was the right decision at the time and now it's confirmed.
"For me what I think is really important is that it's a moment in time, we've all learned from it and we're moving on, so I'm happy that Ella is available for those next few games."