Shoaib Akhtar ridicules Kamran Akmal on live TV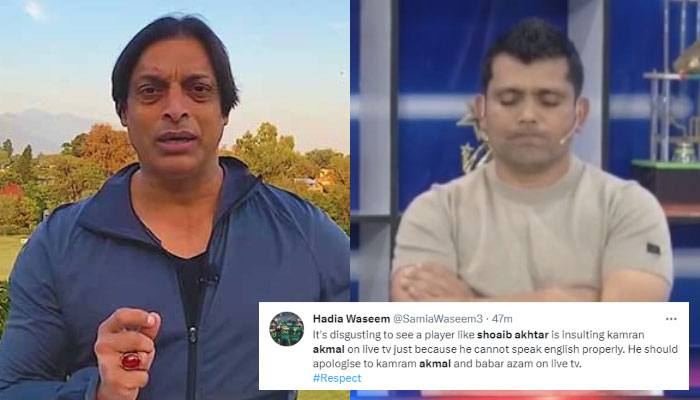 Former Pakistani cricketer and star pacer Shoaib Akhtar on Wednesday ridiculed fellow cricketer Kamran Akmal because of his English pronunciation of screen, saying 'sakreen nahi hota, screen hota hai' (it's not sakreen, it's screen).
Akhtar – who holds the record for fastest ball delivery – was heard referring to Akaml during a live TV show, where he was asked to comment on the ongoing games of the Pakistani Super League (PSL) .
"He [Akmal] was a match winner and played very well for pakistan but i heard him he was talking and he said sakreen. So it's not sakreen it is "the screen". These things should be noted carefully," Akhtar said while speaking to the host.
Mentioning the Pakistani skipper, he said: "I had no intention of bashing Babar Azam but he needs to improve if he wants to be a big brand."
Akhtar's comments did not please Internet users. See how they reacted: