Meghan Markle fears the royal family is 'only fighting for Prince Harry'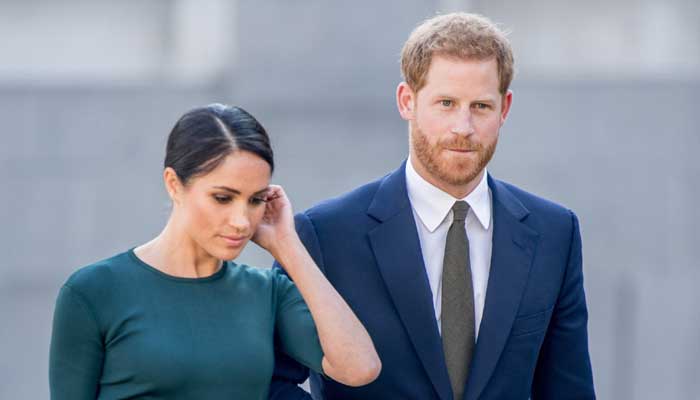 Meghan Markle is said to be upset at being ignored by King Charles after the revealing stunts of her and Prince Harry.
Prince Harry's wife, Meghan Markle, is said to be shocked and overwhelmed by all the 'negative reviews' she and her husband would face after their eye-opening stunts against their own loved ones.
Meghan is also unhappy with the reaction of King Charles III and the Royal Family as society completely ignores the former Suits star. She fears the palace is "only fighting for Prince Harry" amid preparations for the coronation.
"Meghan feels like the palace is only fighting for Prince Harry to attend and they don't care if she shows up or not. And that doesn't suit her. Rejection is one of the biggest insecurities of Meghan, Kinsey Schofield told Fox News.
The expert added: "She doesn't want to be booed or humiliated on a global scale, but she understands her brand in the United States is growing in value with her proximity to the royal family."
The former Suits star and his wife have come under intense media scrutiny following their six-part Netflix docuseries and Harry's explosive memoir 'Spare'.
Schofield also pointed out that, allegedly, Meghan's husband wanted to "get a meeting" with the King and Prince William so he wouldn't "feel chilled throughout the event". However, it is believed that palace staff told Harry "the King is too busy. If Harry attends, I expect he will feel a sense of loneliness".
King Charles III, who became king following the death of his mother Queen Elizabeth II in September, will be officially crowned alongside his wife Camilla on May 6 at Westminster Abbey in London. It is unclear whether Meghana and Harry will attend the historic event.