Longtime college coach Willie Taggart joins Ravens staff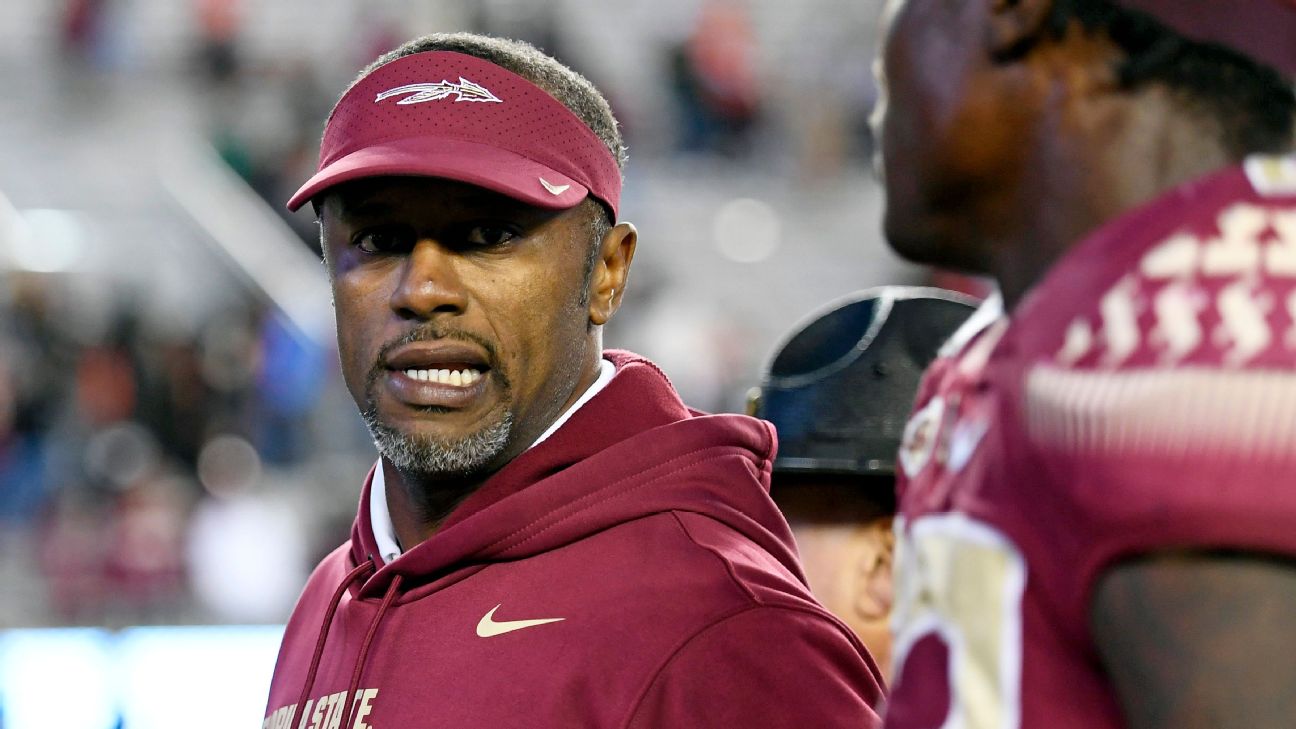 The Baltimore Ravens have hired longtime college coach Willie Taggart to oversee their running backs, the team announced Wednesday.
Taggart is the former head coach of Florida State, Oregon, Western Kentucky, South Florida and Florida Atlantic, which he coached for the past three seasons before being fired in November. He was expected to join the Colorado team under coach Deion Sanders, but will instead accept a position in the NFL for the first time.
Taggart will replace Craig Ver Steeg, who has coached the Ravens running backs for the past three seasons. Ver Steeg, who has been on the Ravens staff since John Harbaugh's first season in Baltimore in 2008, could be reassigned to a different role.
"We are thrilled to welcome Willie to the Ravens as running backs coach," Harbaugh said in a statement. "Willie has been a highly successful and respected college assistant and head coach. He has a proven track record in developing players as a positional coach, as an offensive coordinator and as a head coach. A highly effective leader and motivator, Willie's reputation for building strong relationships with his players and fellow coaches will serve our offense well going forward."
The Ravens return to lead running back JK Dobbins, who is entering his contract season. After missing the 2021 season with a knee injury, Dobbins averaged 99.3 yards rushing and 7.0 yards per carry in his final four games last season.
The Ravens also announced that wide receivers coach Tee Martin will now serve as the team's quarterbacks coach.
Baltimore could make additional changes to its offensive personnel under new coordinator Todd Monken.
Taggart, 46, went 15-18 at Florida Atlantic after going 9-12 in less than two seasons at Florida State. He is 71-80 overall as a college head coach, including a 10-win season at South Florida in 2016.
Taggart played for and later coached under Jack Harbaugh, father of Ravens coach John Harbaugh, at Western Kentucky. He also worked for John Harbaugh's brother, Jim, at Stanford from 2007 to 2009 before landing his first head coaching job at Western Kentucky.
The 2009 season marked Taggart's most recent as an assistant — he coached Stanford running backs that fall. A star quarterback for Western Kentucky, Taggart began his coaching career working with wide receivers at his alma mater in 1999.
ESPN's Jamison Hensley contributed to this report.